PENSION ŠAFRAN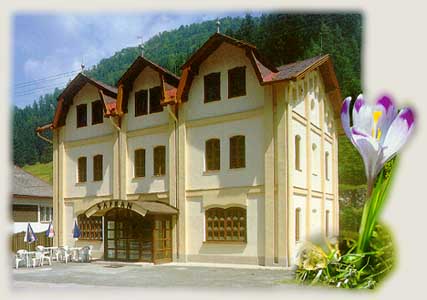 The boarding-house is situated at the end of the village Stratena (Slovakia) directly at the small, natural river Hnilec.
The building has been built in 1890 and after an eventful history has lovely been renovated starting from 1995 maintaining the original style. The modern private boarding-house with restaurant was opened in the middle of 1999.
Surrounded by a high wall of natural stones a brand-new big terrace has been made. Next to the terrace there is a barbecue site for the boarding-house guests only.
The boarding-house is an ideal starting point for ventures in the Slovakian paradise.
After 50 m walk you are in one of the most beautiful nature reserves of Slovakia.